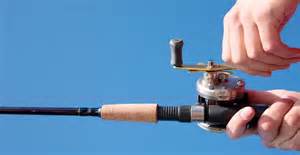 FishAssist Celebrates its First Birthday!

Over the past 12 months we've welcomed over 21,000 unique visitors and achieved over 600K hits to FishAssist.com
FishAssist was created to help fishing enthusiasts find detailed information about the best waters to fish across the country. Over the last year we have interacted with top professional fishermen to bring you hot tips, hosted many guest bloggers to provide interesting fishing information and interviewed a Bassmaster Classic winner, a fishing legend and a top TV fishing personality. It has been awesome to say the least!
Year 1 Stats:
165 Lakes researched and analyzed
Fishing tips from 16 of the top touring professional's
3 High profile interviews
Tons of pictures and videos
Countless fish caught by our audience and US!
FishAssist Interviews Some Famous Fishing Personalities
FishAssist Interviews Some Famous Fishing Personalities
Our first interview in 2014 was with the entertaining and beautiful Mariko Izumi.
Mariko is the host, or should we say co-host, of Hookin' up with Nick and Mariko. Nick & Mariko travel the globe to interesting destinations and fish the local waters. Hookin' Up with Nick and Mariko airs on The World Fishing Network WFN.
We were fortunate to catch up with the 2014 Bassmaster Classic Champion Randy Howell. Fresh off his victory in the Classic, Randy talked about his upbringing, favorite baits and that unbelievable final day at the 2014 Bassmaster Classic.
We want to thank Jimmy Houston for spending some time with us last month. He is a true legend and ambassador for the sport of fishing, not to mention a heck of a nice guy. He kept us laughing with his stories and it was a pleasure to get to know someone we have all watched on TV for many years.
Take a look at all our interviews at www.fishassist.com/blog/category/exclusive-interviews.php
Take a Spin on the Wheel!

FishAssist created the selection wheel as a means of honing in on the type of fish you want to target, specific bodies of water and defined geographies. What we found out is it's just plain fun to use! Try using the wheel to plan your next fishing excursion. Who knows, you might find the catch of a lifetime!
Have some fun finding the hottest lakes with the FishAssist selection wheel.
Lakes, Lakes & More Lakes
FishAssist was designed to help fishermen identify the best lakes, rivers and saltwater destinations is the US. Many hours of research have gone into each lake review, all of which are written by FishAssist staff.
We provide clear information regarding species, locations within the lake to target, successful guides and much more!
Have a look:
Lake Hartwell
Located along the rural border of Georgia and South Carolina, Lake Hartwell is a popular location for freshwater fishing and recreational water sports. Good locations for largemouth bass fishing include Martin Creek, 26 Mile Creek, and Lightwood Log Creek.
Lake Dardanelle
Lake Dardanelle is one of the most accessible and attractive recreation areas in Arkansas. Located about halfway between Little Rock and Fort Smith. Largemouth grow big and can be found in abundance towards the upper end of the lake. Use your electronics to locate the many points, drops and humps that hold good fish. Illinois Bayou, Horsehead to Caney Creek, Shoal Bay and Piney Bay are all productive areas.
Lake Amistad
Located among the beautiful painted canyons of southern Texas, Lake Amistad is an excellent location for fishing as well as sightseeing. Due to the rocky structure of Lake Amistad, there are many nooks and crannies that serve as excellent hiding spots for largemouth bass.

Whether you target musky, largemouth bass, smallmouth bass, walleye, pike, crappie, panfish or any of the many saltwater species swimming in our oceans FishAssist has something for everyone. We are committed to providing our audience with the most informative fishing dedicated website and look forward to adding more lake reviews, interesting articles & pictures, interviews and fishing tips.
FishAssist Thanks You!
We would like to thank the many people who provided interesting articles and blog posts to educate our audience over the past year. Thank you to all the professional fisherman who provided tips to our viewers – try them they know what they're talking about! A special thanks to Captain Mike Gerry on Lake Guntersville and "The Doc" Gord Pyzer for all your posts this year - they are awesome! Many thanks to all our Twitter, Instagram & Facebook followers who retweet, like and repost FishAssist information.
Thanks to all...More to come....
Follow fish on Twitter
https://twitter.com/FishAssistLLC
Like FishAssist on Facebook
https://www.facebook.com/FishAssistLLC
Repost FishAssist on Instagram
https://instagram.com/fishassist_llc/